I am really, really, pleased with this project,it was a great pattern to follow,and came together really fast.
I managed
JUST
to squeeze the trousers out of a remnant of red linen which as 50p,and then the buttons for me just brought the whole thing together so well !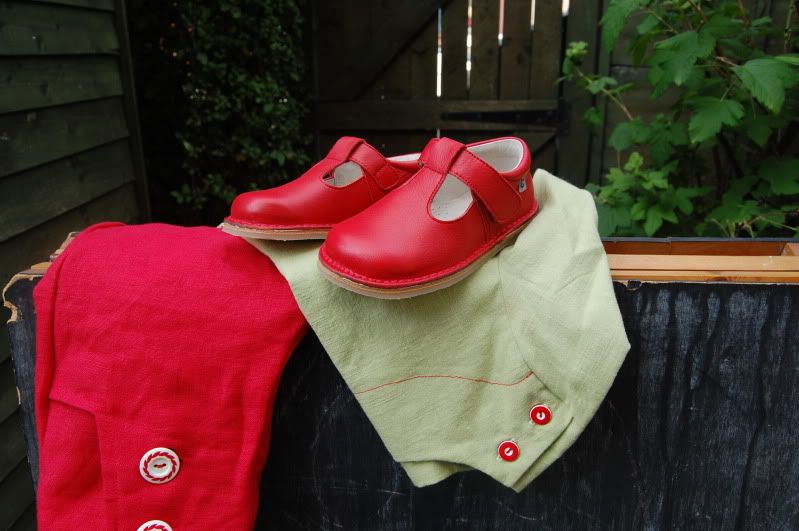 I love how the shoes were just totally perfect too.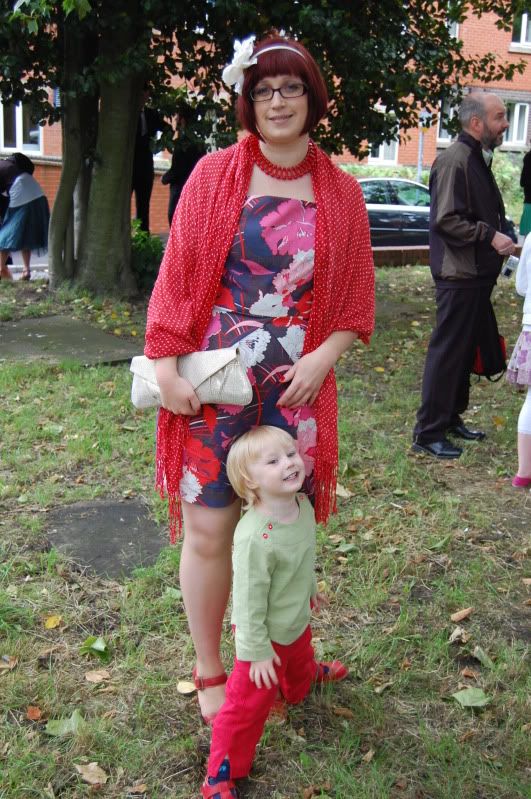 I liked how we were a teeny bit matchy matchy too
A nice close up of the contrast top stitching which brought the trousers and shirt together