no blog,I know I need to do this more,I find the technology hurty head ish
I do not however find Echino overalls hurty head ish at all,I mean who could?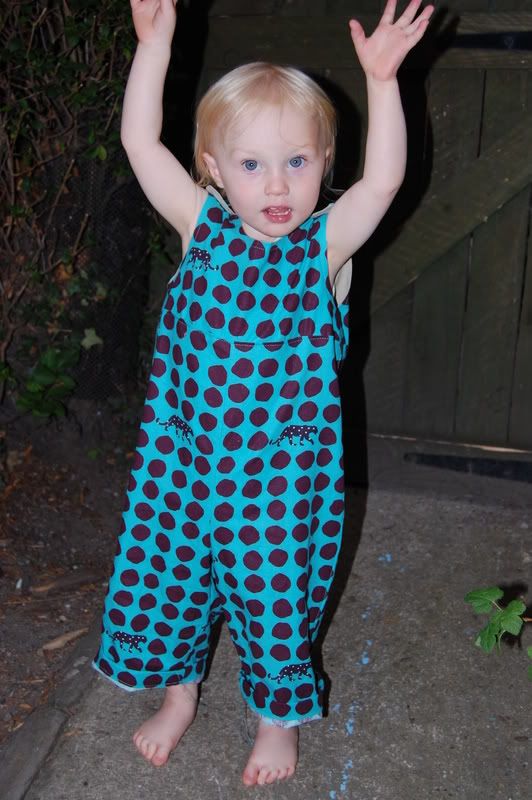 I found them a delight to make,I have this terrible habit of storing fabric I love and nver cutting into it,so I really enjoyed the actual cutting the fabric today,that sounds weird,the end results are cute too,bonus!!!
He is pretty happy about the panthers too,he growled lots!
I am in a real ideas and loving sewing phase,so tro record it for those floppy ,sofa lolling days like this can only be a good idea
The rest of the weeks sewing in pictures then.........................