So I made these sweet Plastisock inspired play trousers for Solly with the most gorgeous Alexander Henry "Mushroom City" fabric and an old ribbed vest top of mine, a wee Amy Butler polka dot pocket for added colour......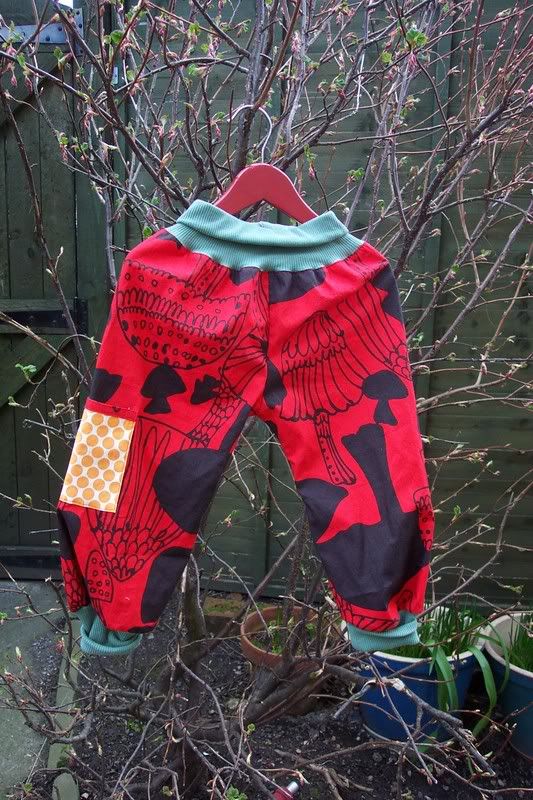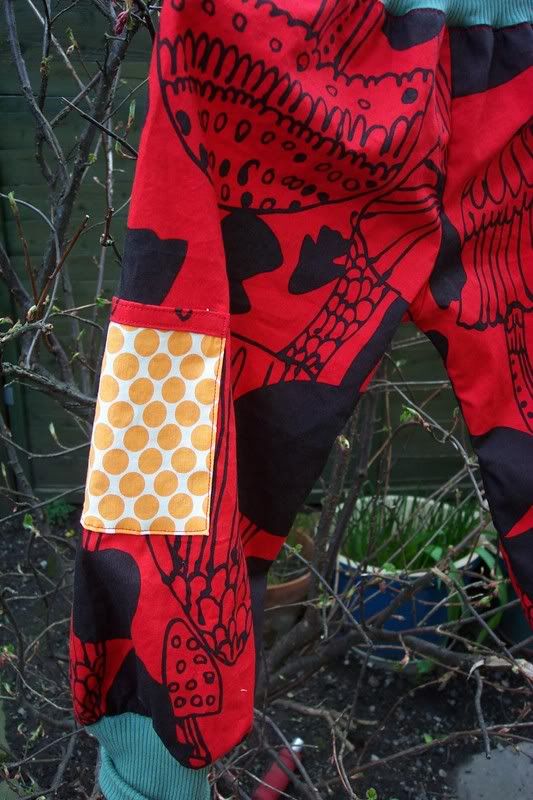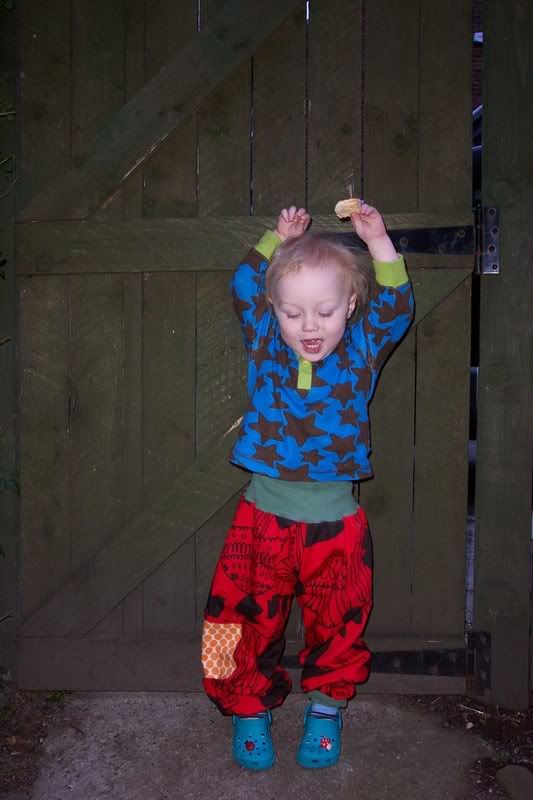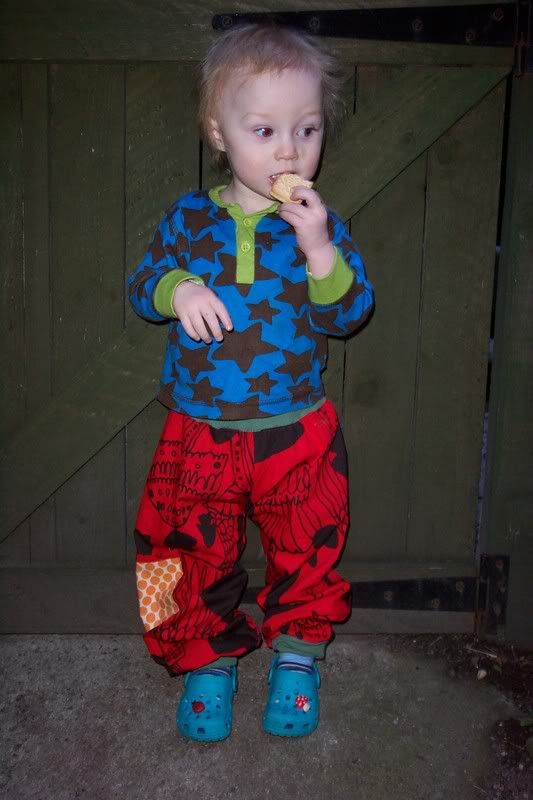 I then made a second pair!
This time I used a solid linen with my last scraps of 3-D Zoo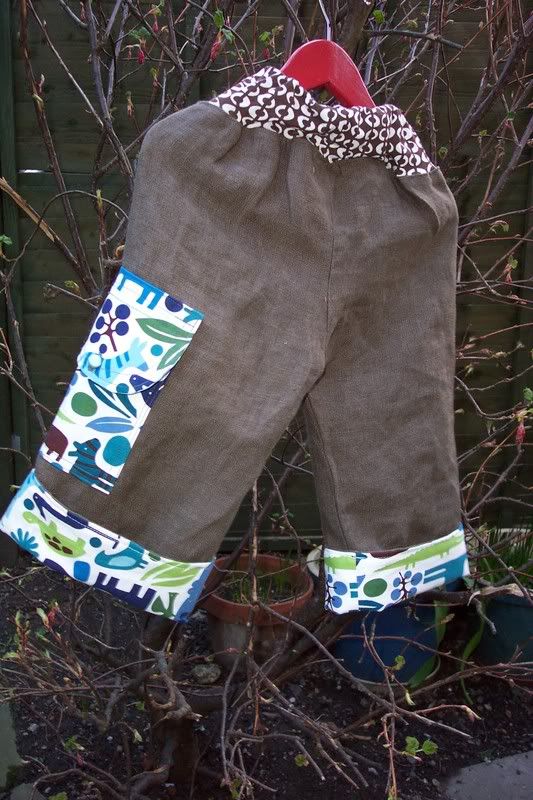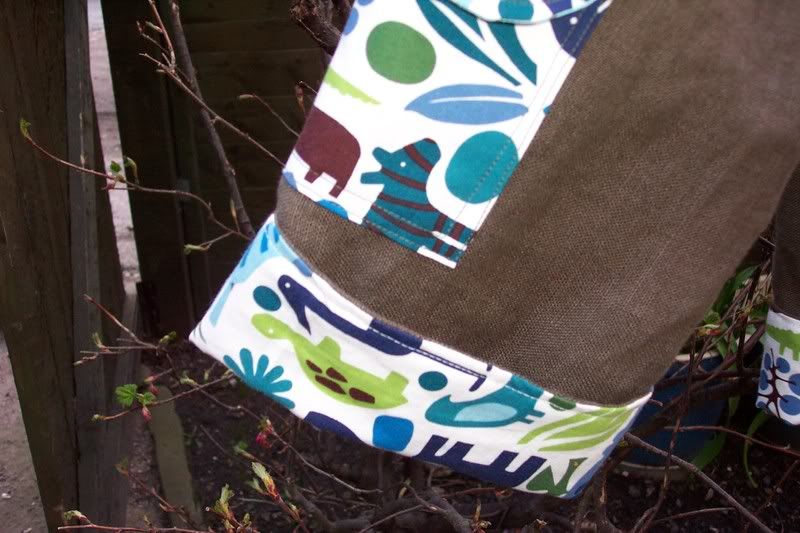 So I was asked to try to do a tute......................